One day, one artist: Elena AEB
With her colourful, fresh and often gourmet scenes, Elena spreads her vision of the world through her food and lifestyle illustrations with a communicative joie de vivre. Janolo wanted to find out more about this French illustrator who is definitely in tune with the times, between life at a thousand miles an hour, liberating escape and the quest for meaning.
We meet an artist who is sunny, human and full of ambition.
Tell us about your life path …
After studying design and merchandising, I worked for 5 years in the retail and cosmetics sector. Following a traumatic personal episode, I chose to refocus on my desires and I decided to launch myself fully into illustration. A saving choice and a necessary outlet that I do not regret at all. I recently obtained the status of self-employed entrepreneur in March 2022, a way to make my "new life" official.
Where does your inspiration for your illustrations come from?
I'm lucky enough not to have a blank sheet of paper and my brain is always on fire (laughs). Every thing I see, every person I meet inspires me on a daily basis. I like to sketch moments of life, however simple they may be, to make them unique and this is what I try to convey in my illustrations.
I always carry a notebook and my phone with me so I don't lose a moment. I am also very sensitive to photography and this is directly linked to my illustrations.
What "tools" do you work with?
I work mainly via digital. I use both an iPad with Procreate and my graphics tablet connected to my computer for Photoshop and Illustrator. I love being able to switch and test different tools and find what suits me best.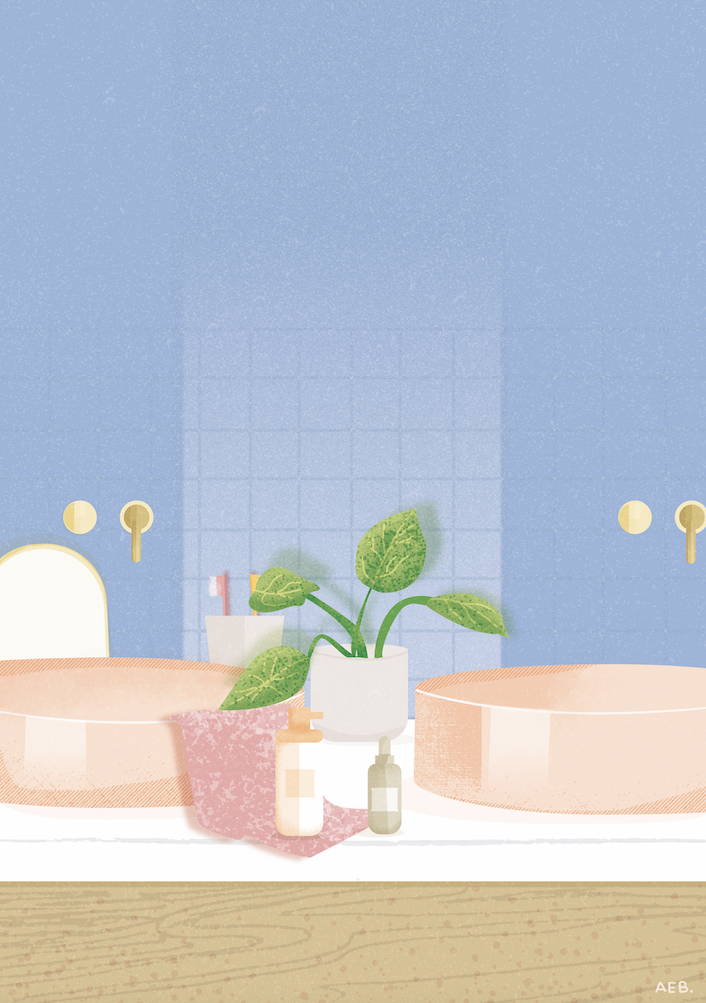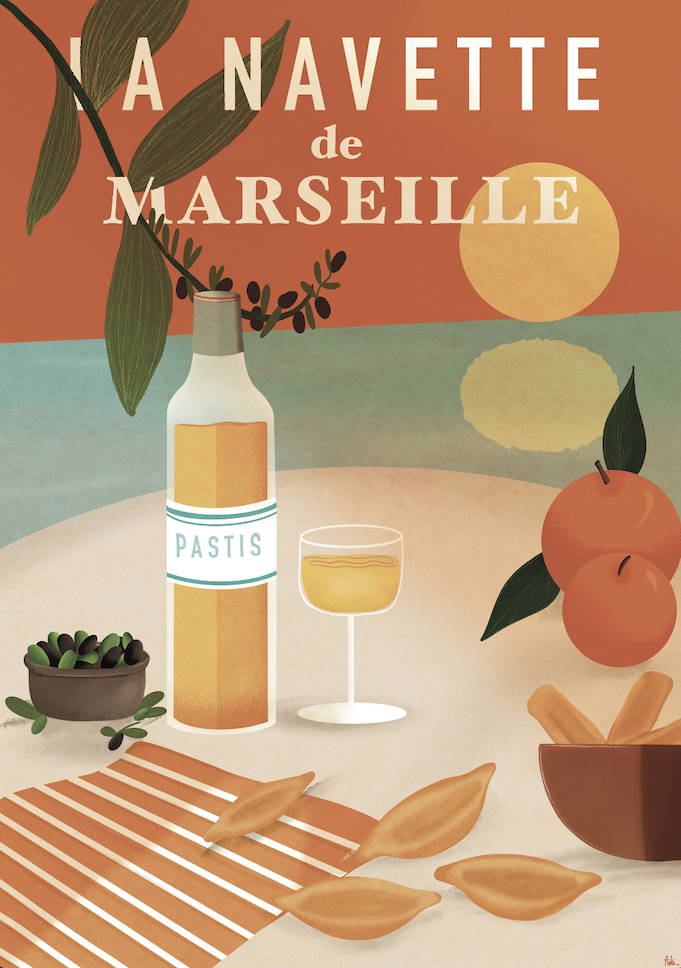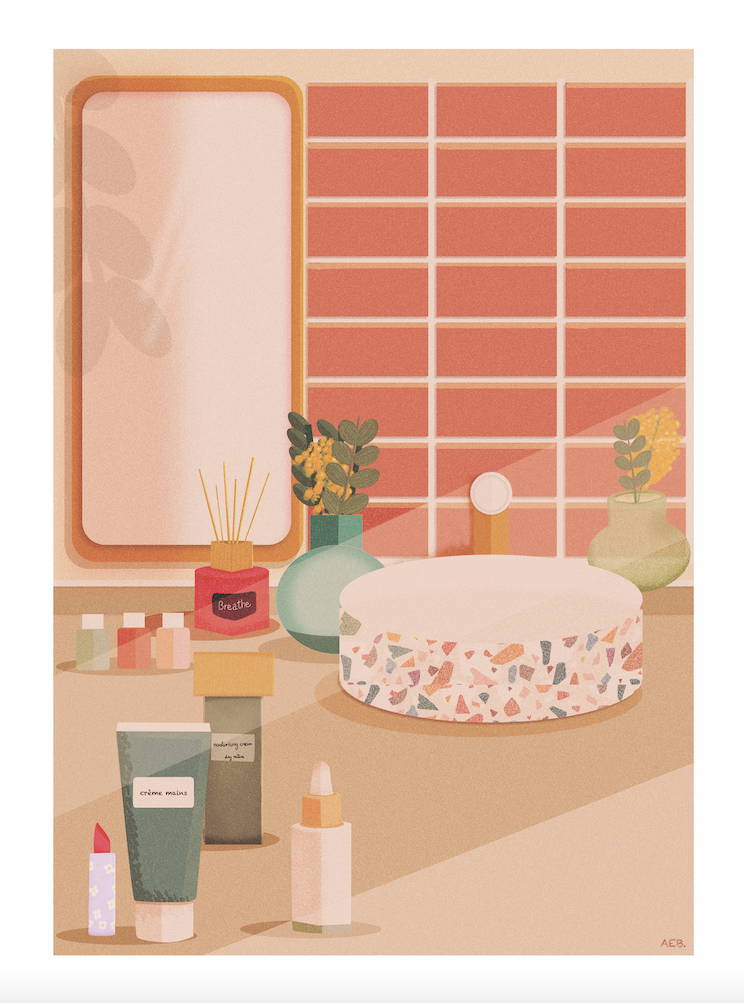 Tell us about your creative process:
"But first, coffee!" (laughs). More seriously, my creative process is somewhat atypical and far from organised… but that's the way I do it! I either have a specific idea in mind or I build an inspirational mood board to help me. Usually I always have an idea in my head of the colour palette I want to use. I tend to skip the sketching stage (for some people this may sound crazy) and go straight to the illustration stage. I then choose a specific software and finally I work on the colour planes, the play of textures, the shadows and the lights…
---
A cause that mobilises you :
I am particularly sensitive to violence against women and I get involved whenever I can.
More than a simple commitment, I have personally experienced domestic violence. I know what it's like.
It's a trauma that has affected me a lot and that today has become a strength, particularly in terms of creativity. One of my drawings in particular illustrates this passage in my life and echoes this unacceptable violence.
---
3 words to sum up your illustrations?
Gourmandise, Aestheticism, Retro.
Does being a digital nomad make sense to you?
Yes, it does! I'm glad that it's no longer frowned upon and that this way of working has become more widespread. I think it's great to be able to work anywhere and stay connected via the web. Especially since, as an artist, it's important to get out of your comfort zone, to explore your land and not stay stuck. It is also an opportunity for new professional opportunities. Freedom also comes in the form of business.
Where do you see yourself in 10 years?
I would like to continue to be free as I am today and to refuse any daily routine. I would also like my work to be recognised on an artistic level and, like many others, to be able to live fully from my work.
The next projects for de Aeb. Illustrations ?
Although I'm just starting out, my projects are mainly oriented towards the editorial world. Indeed, I am prospecting a lot of magazines in order to illustrate specific pages. I have experience in this field as I have already illustrated a book in self-publishing with my sister and I would love to do more!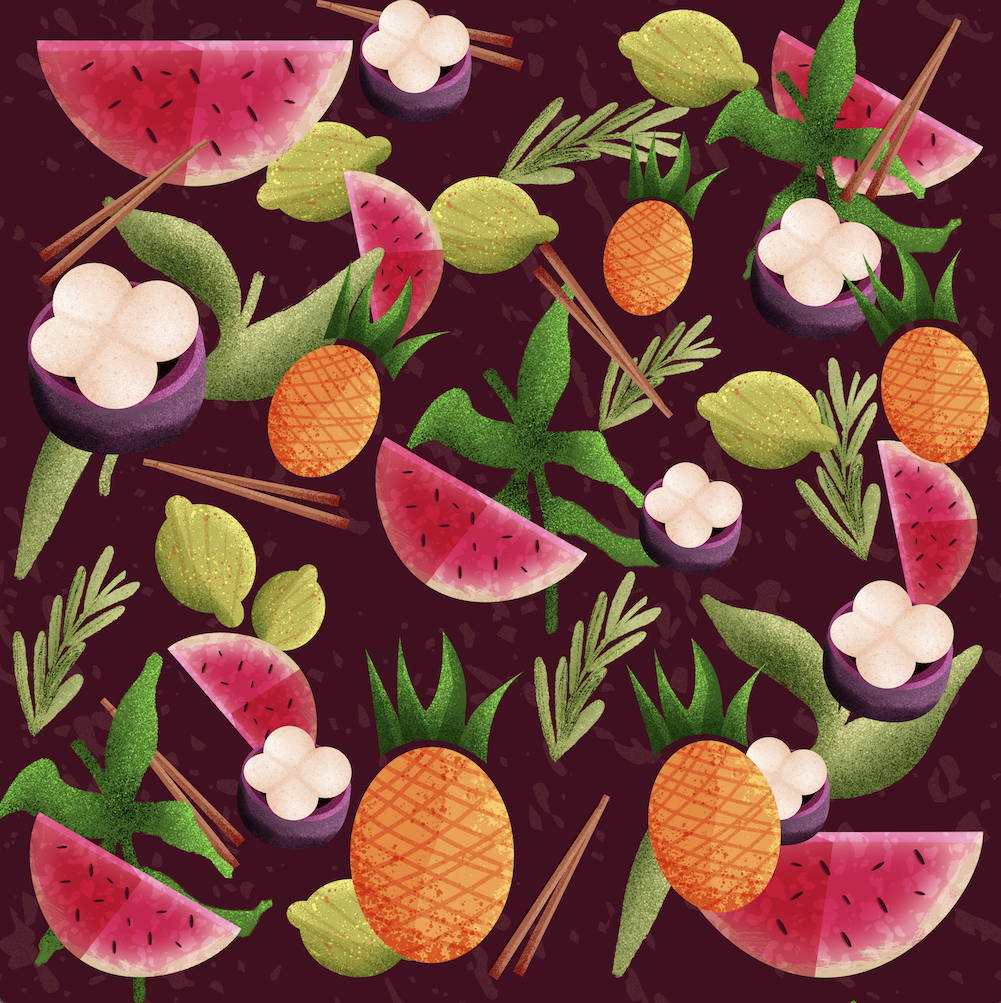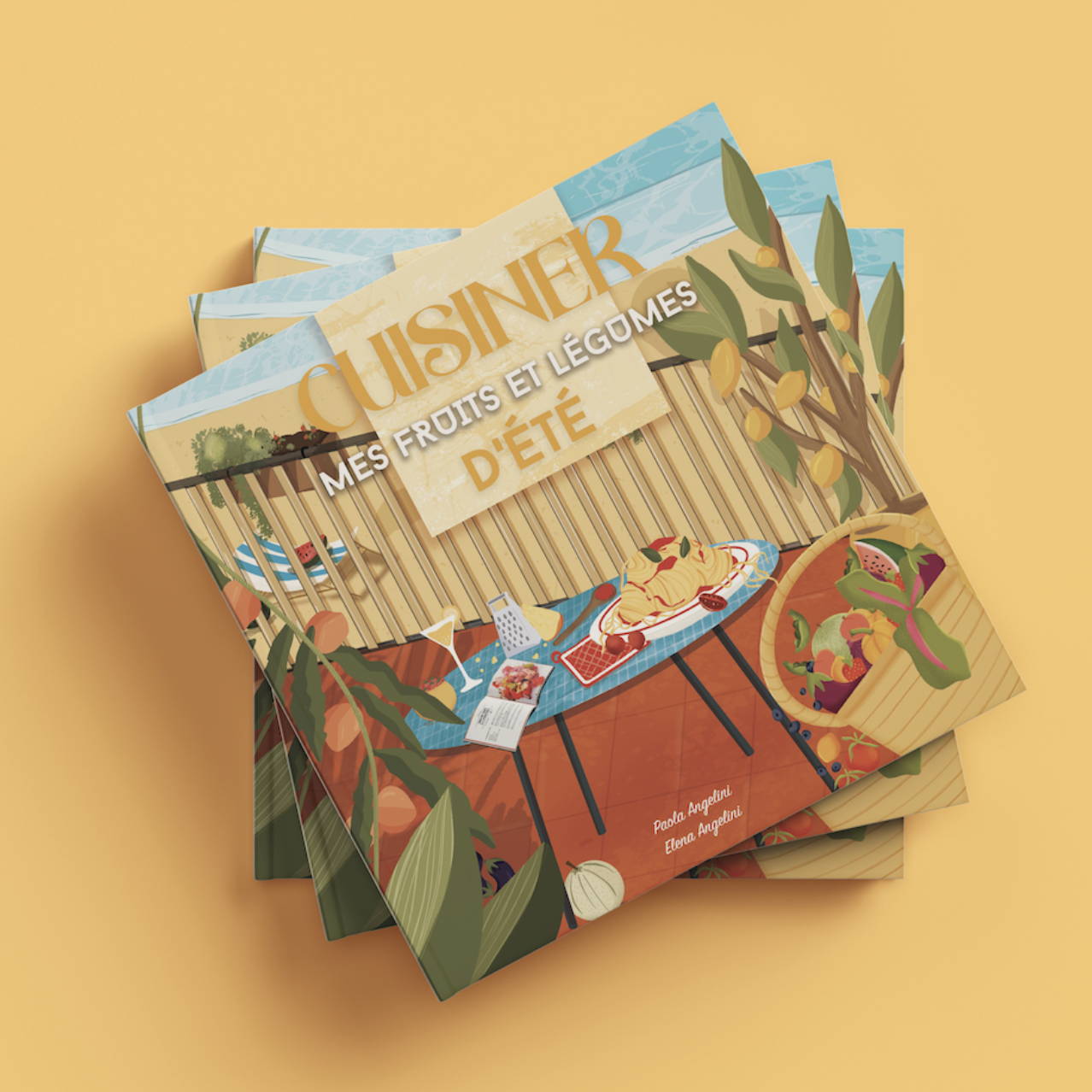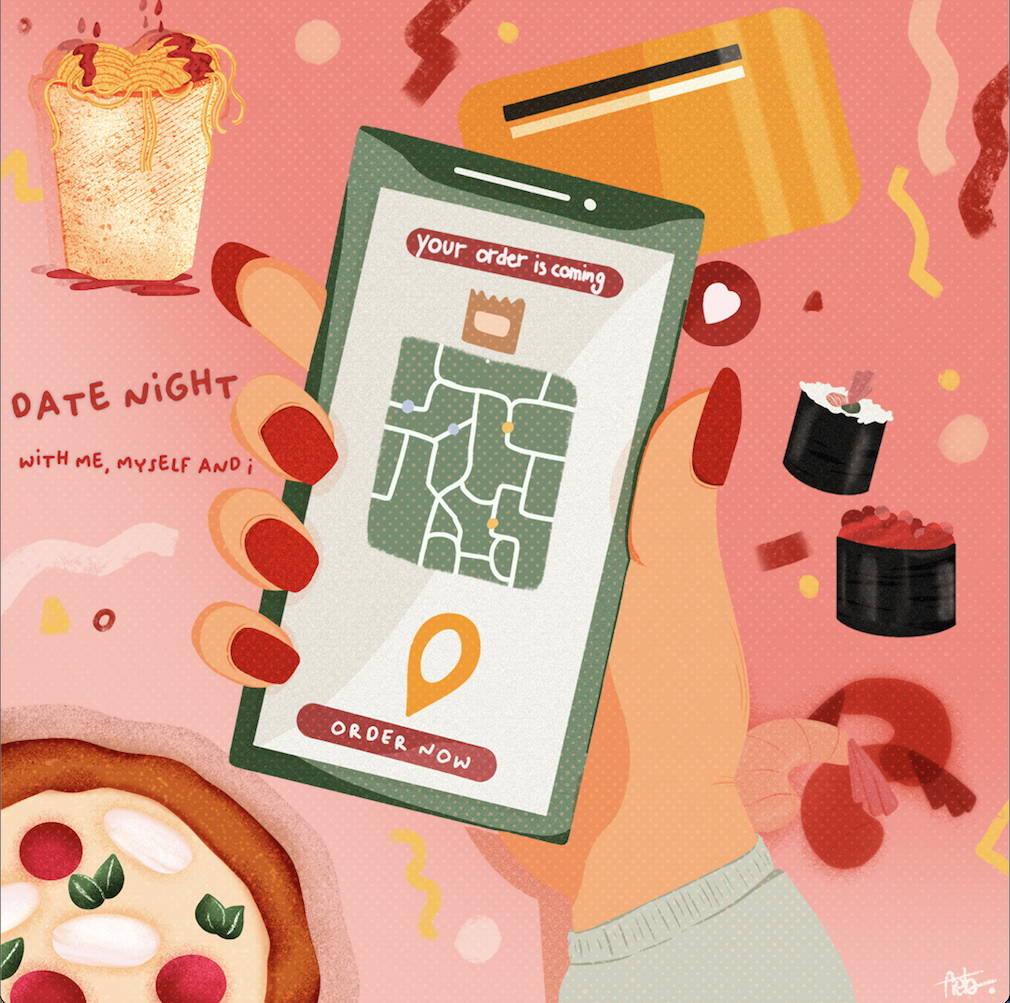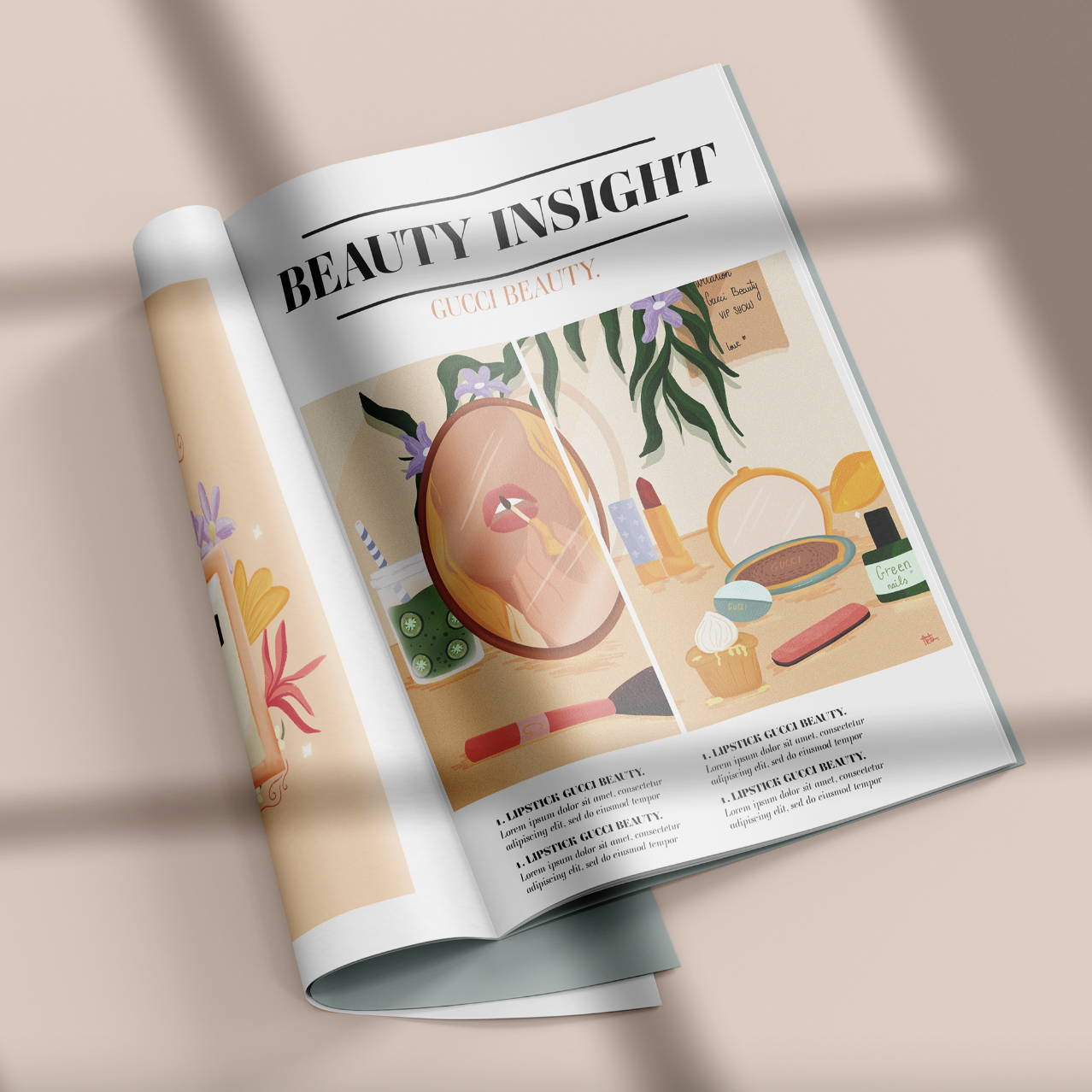 Your advice to an artist who wants to start out?
Leave your doubts behind and go for it! Open the doors one by one and never look back. At the same time, nothing comes from nothing and it is very important to practice your art very regularly, in order to perfect your style and acquire a certain artistic maturity.
One last thing … Don't compare yourself to others, you are unique.